Some hotels and accommodation in Kashiwa Island, Kochi Prefecture. There aren't many hotels on this island, but if you want to visit, it's best to stay overnight instead of going on a day trip!
Kashiwa Island Area
柏島
There are a few old-fashioned minshuku and ryokan in Kashiwa Island. However, most inns do not support foreign languages, let alone online booking. Currently, there are only two ways to contact inns on the Internet: one online booking and one contact through Dive in Japan.
Also, since most of the inns are linked to dive shops, it may be difficult to stay only overnight. It is recommended that you stay at a hotel in the Sukumo or Otsuki area and ask them to arrange a tour to kashiwa-jima or rent a car for you. If you really want to stay in the Kashiwajima area, if you have a friend or family member who speaks Japanese, try contacting the inn directly.
List of Inns in Kashiwa jima.
Kashiwajima inn Yamabun
柏島旅館 山文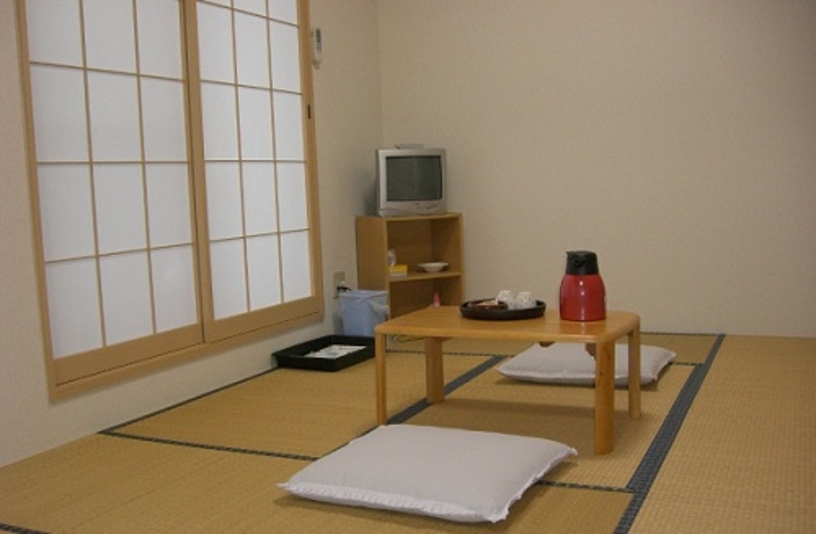 Ryokan Yamabun is an accommodation in Kashiwa Island where you can book online. It is an inn close to the beach of Kashiwa Island. Here you can indulge in a dinner and breakfast with local fresh foods. The Japanese reviews are also good, although the bath is in a separate building.
DIVE IN JAPAN
If you're a diver, you might want to book your diving and hostel through "DIVE IN JAPAN". There are a few dive shops in Kashiwa Island, but most of them do not offer foreign language support. They are a non-profit organization and can help you arrange your diving and lodging reservations in Japan. The dive shop in Kashiwa Island that is affiliated with their website is "AQUAS KASHIWAJIMA DIVING SERVICE".
Click here about this diving and accomodation.
Otsuki Area
大月
Hotel Bellreef Otsuki
ホテルベルリーフ大月
Bell Reef Otsuki is a resort hotel surrounded by nature and the beautiful sea. There is also an onsen and a restaurant where you can enjoy Kaiseki cuisine at a reasonable price. It is also recommended that you stay here as a base for a tour around Kashiwa Island.
Otsuki Ecology Camping Ground
大月エコロジーキャンプ場
The Otsuki Ecology Campground has a bungalow hotel with a bed. You can also bring your own tent and enjoy it here. A short walk through the facility will take you to the beach where you can snorkel.
There is a washing machine and plenty of BBQ and snorkeling equipment for rent. You can also use the Hotel Bellreef next door for just a meal or just a onsen!
Sukumo Area
宿毛
The area around Sukumo Station, which was moved north from Kashiwa Island about 40 minutes by car. You can also take a bus to get there, but it takes about 1.5 to 2 hours. There are also restaurants and supermarkets around the station. The hotel will arrange a tour around Kashiwa Island, so you can stay in Sukumo area and enjoy Kashiwa Island!
Sukumo Resort Yashinoyu
宿毛リゾート 椰子の湯
This resort hotel is about a 10-minute drive from Sukumo Station (宿毛) or a 40-minute drive from Kashiwa Island. There is a large bathhouse of a very nice open-air cypress bath (Hinoki) and a large bathhouse of a terraced open-air bath. Men and women can take turns to experience either of the baths. The Sukumo Bay seen from an open-air bath is also reputable to the Japanese, and you can enjoy the sunset and the light of the squid fishing boat of the night. There are a restaurants where you can enjoy Kaiseki cuisine and spa & massage.
Hotel Avan Sukumo
ホテルアバン宿毛
Hotel Avan Sukumo is an affordable hotel in Sukumo with a free bike rental service. There are supermarkets and restaurants nearby, so you won't be inconvenienced by your stay.
Akisawa Hotel
秋沢ホテル
Inside the Akizawa Hotel, there is an izakaya-style restaurant where you can enjoy kaiseki cuisine and Japanese one food. The building is older, but it is a cheap and affordable hotel.
Airbnb / Guesthouse Sakura
ゲストハウスさくら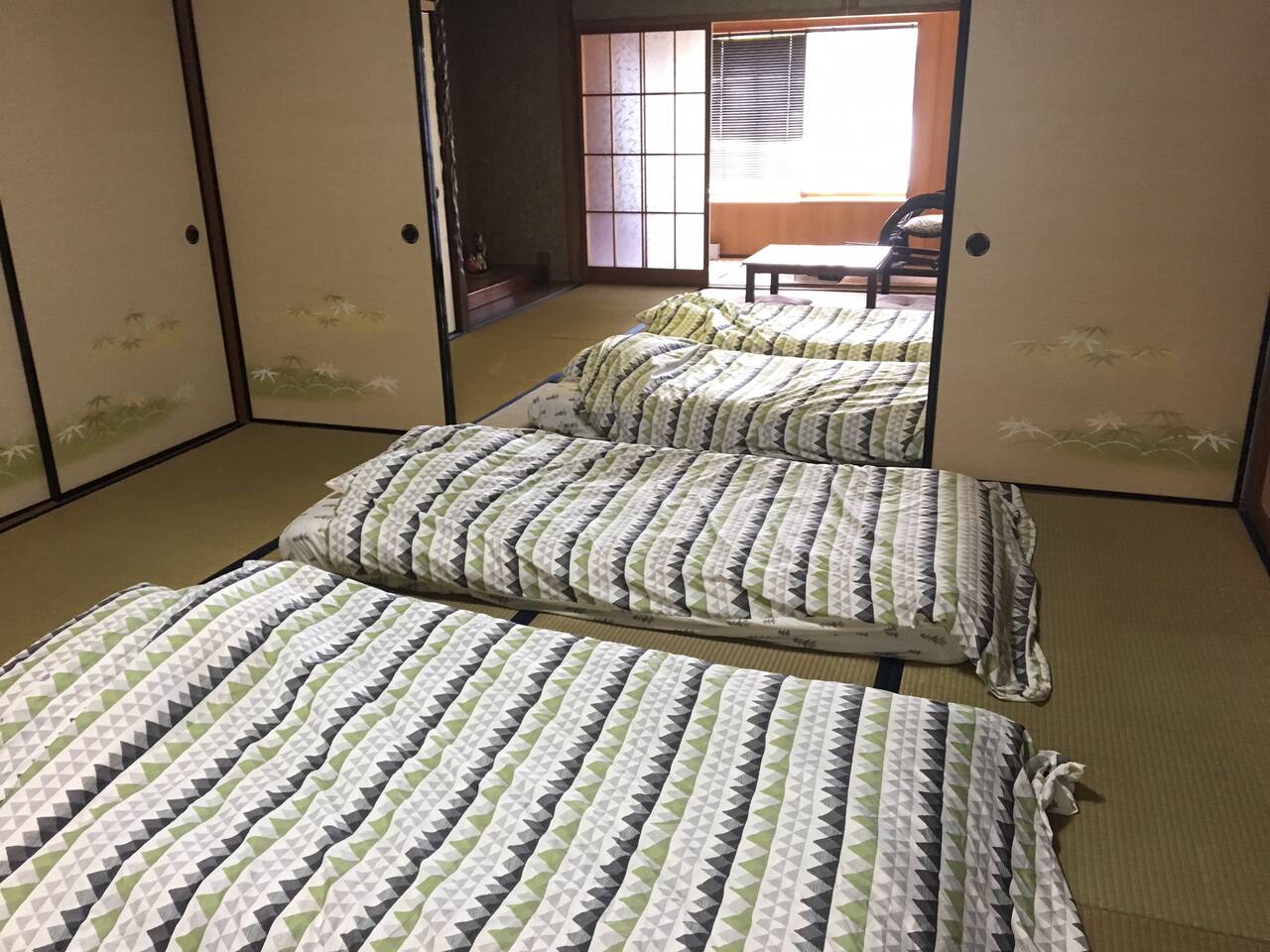 There is only one Airbnb host near Sukumo station. There are local restaurants and convenience stores around Shukumo Station, so you won't be inconvenienced. Guesthouse Sakura is an affordable and English-speaking host. It is recommended for large groups of people. This hotel seems to have many people stopping by for the Shikoku Ohenro Pilgrimage.
🎁 Get Travel Coupons for airbnb?
Ashizuri Area
足摺
There are some hotels and guesthouses in the famous Ashizurimisaki area (Tosa Shimizu City). It is recommended as a base for enjoying both Cape Ashizurimisaki and Kashiwa Island, as it has all the shops necessary for daily life.
Ashizuri Pacific Hotel Hanatsubaki
足摺パシフィックホテル 花椿
Ashizuri Pacific Hotel Hanatsubaki is a popular choice amongst travelers in the area, whether exploring or just passing through. It has Japanese style rooms with a view of the Pacific Ocean and a wonderful onsen. A 20-minute walk from the hotel, you can go to Ashizuri manjiro Footbath (万次郎足湯), Hakusan Natural Arch (白山洞門) and Kongōfukuji Temple (金剛福寺).
Resort Hotel Ashizuri Thermae
足摺テルメ
Ashizuri Thermae is popular for its kaiseki cuisine featuring local seasonal ingredients and modern rooms. There is a onsen that is said to have been loved by Kobo Daishi "Kūkai (空海)" and a cypress sauna here. They can also arrange full experience tours such as whale and dolphin watching and bonito Katsuo tataki making.
OUCHI HOTEL HIBI
おうちホテル 日々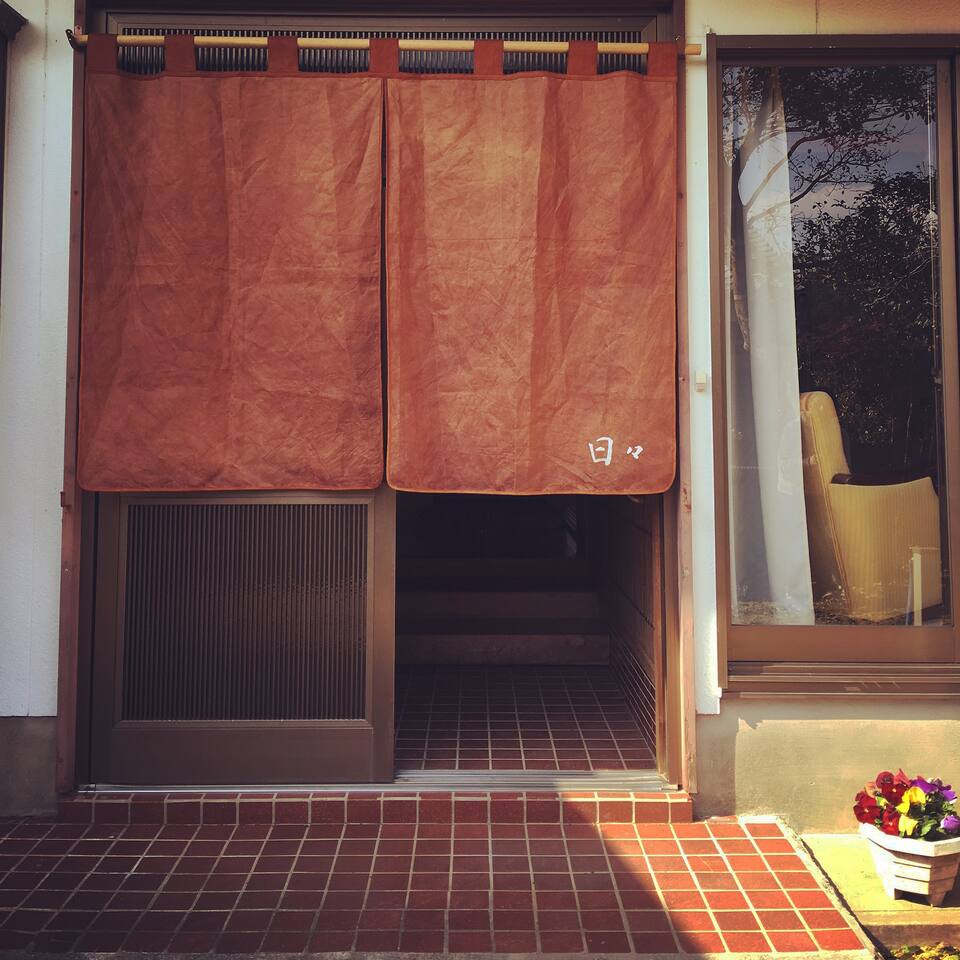 OUCHI HOTEL HIBI is an old private house which can be rented out as a whole. In the kitchen space, you can cook locally bought food or have a barbecue on the patio.
---
It was an post of the accommodation around Kashiwa Island. Kashiwa Island in Kochi is a difficult place for even Japanese to travel to , but it's a great experience. Overall, Kochi is notoriously inaccessible, but the local food and SAKE are also very good. Be sure to visit Kashiwa Island on your next trip!
Other Kashiwa Island Articles