Some hotels and accommodation in Shodoshima, Kagawa Prefecture. There aren't many hotels on this island, but if you want to visit, it's best to stay overnight instead of going on a day trip!
Hotels for groups
Bay Resort Hotel Shodoshima
ベイリゾートホテル小豆島
All rooms have ocean views. Located in the Sakate (坂手) area to the east of Shodoshima Island, it is easy to access the soy sauce warehouses street "HISHIO NO SATO (醤の郷)" for sightseeing and artworks. The hotel also has a large onsen, which is recommended for those who are going to Shodoshima for the first time.
Olivex Uchinomi
オリベックス うちのみ
It's located right in the center of Shodoshima Island, so it's a convenient place to rent a car and go around the island. And, Greek windmill and Shodoshima Olive Park, famous for photo spot of the Ghibli movies Kiki's Delivery Service, are close by. There is no restaurant nearby, but there is a kitchenette so you can enjoy it with friends.
Kokuminshukusha Shodoshima
国民宿舎 小豆島
You can see the Seto Inland Sea from the high ground. There are plenty of leisure activities such as sea kayaking and olive crafting, so it is recommended for those who want to have fun without having to go far. There are various types of rooms for single people and groups. The location is not great, but there is a free shuttle bus.
Oasis
民宿 オアシス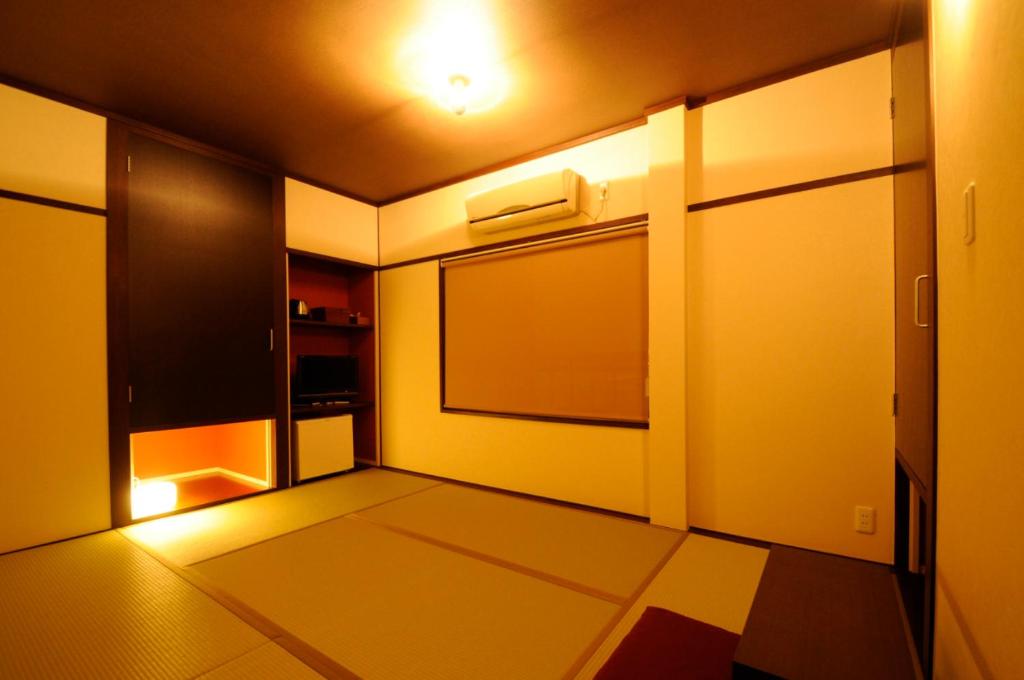 This is a minshuku located in the town area of Tonosho. There are 6 japanese rooms and an Italian restaurant that serves pizza, so you'll have no trouble having dinner there. The supermarket is within walking distance and is recommended for those who want to enjoy the atmosphere of the city or go to museum of monsters "MeiPAM".
Shodoshima International Hotel
小豆島国際ホテル
Angel Road, a tourist attraction on Shodoshima Island, is right in front of the hotel. There is a free shuttle service from Tonosho Port, so it is recommended for first time travelers. There is also a supermarket and Shodoshima Ramen Hishio within walking distance.
---
Luxury Hotels & Ryokan
Shimayado Mari
島宿 真里
Located in the NOMA (苗羽) area of Shodoshima's soy sauce warehouse street townscape. "Shimayado Mari" is a limited edition inn for 7 couples per day with a high rating of "great hospitality". It's hard to get a reservation even for Japanese people.
The rooms and food are, of course, excellent, but what I want to focus on is the owner's desire to run a business that "cares about the guests, the growers and the workers". If you are going to Shodoshima, you must check it out!
Umioto Mari
海音 真里
It opened in April 2019 in the annex of Shimayado Mari. "Umioto Mari" is in a different area from shimayado Mari, on the way to the Twenty-Four Eyes Movie Village (二十四の瞳 映画村). And all rooms at this ryokan have an ocean view. If you want to spend more time relaxing, this is the place to go.
---
Guesthouse & Youth Hostel
Sen Guesthouse
セン ゲストハウス
The guesthouse is run by an American and a Japanese couple. It's not very accessible, but in exchange, it's a guesthouse that's popular with international guests for being very quiet and relaxing on a private beach. This is on the way to the Twenty-Four Eyes Movie Village. A good place to eat nearby is the Italian restaurant kaina. (It's the only one nearby!)
Guesthouse & Cafe Anzu
ゲストハウス&カフェ あんず
This is a guesthouse and cafe in a renovated 50 year old house. It is located in the Sakate area and offers a fishing experience. Nearby, you can see "ANGER from the Bottom (アンガー・フロム・ザ・ボトム 2013)" and "The Star Anger" two past Setouchi International Art Festival artworks that are on permanent display.
Guest House Genza
漁家民宿ゲンザ
Guesthouse in Sakate area, east of Shodoshima. It's a 3 minute walk from Sakate Port. This is a Japanese-style dormitory and is recommended as an inn for backpackers and cyclists. They can also arrange sightseeing and trekking tours for you!
Shodoshima Olive Youth Hostel
小豆島オリーブユースホステル
This is the only youth hostel in Shodoshima. It is recommended to enjoy BBQ and Marine leisure with a group because it is in front of the sea. It is located just halfway between Shodoshima Island and near "Shodoshima Olive Park", making it convenient for sightseeing.
---
Airbnb
🎁 Get Travel Coupons for airbnb?
Teppen
民泊 teppen
This is a popular Japanese-style guest house. The owner also runs a mini theatre, bar and studio, while hosting fun events. It provides an experience for locals as well as tourists. He's a super host with a good reputation!
Yurusato an old folk house
ゆる里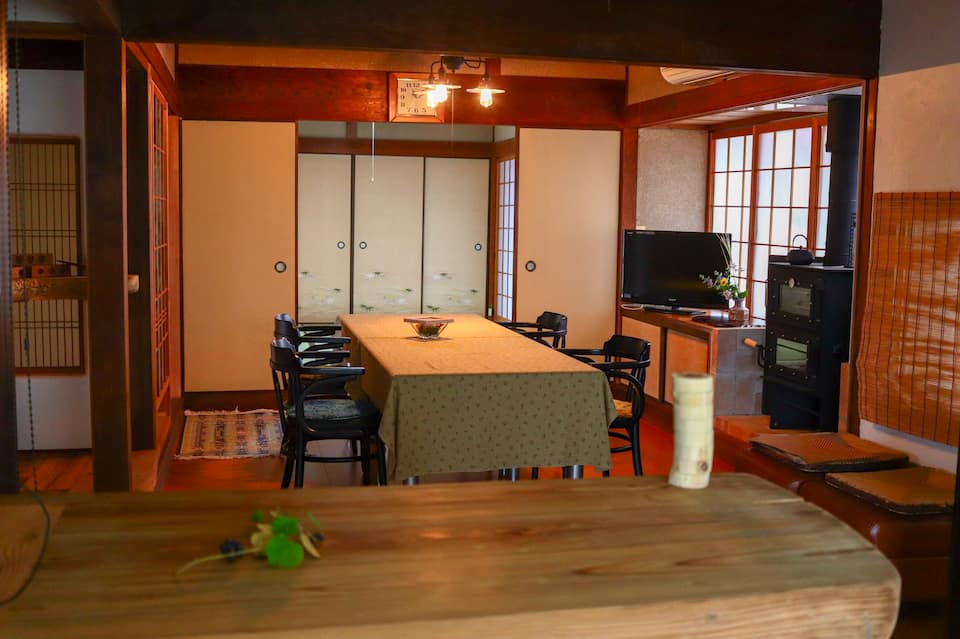 YuruSato is a 90-year-old renovated old house that welcomes guests. It is furnished with shelves and countertops made from barrels of soy sauce, a local specialty of Shodoshima, that have outlived their usefulness, as well as artwork by local craftsmen. They can accommodate up to 7 people with breakfast included!
---
Hotels with pets
Ponta no Yado
ぽんたの宿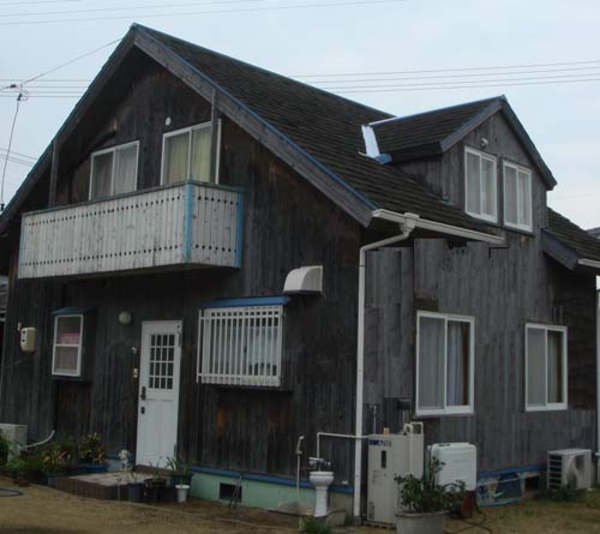 This is a homey accommodation facility where you can stay with your dog, which can only be reserved for one group per day. You can enjoy self-catering as this is a condo type property. Reservations can be made through the Japanese booking site or by email.
---
Long stay or Rent
If you are considering moving or staying for a longer period of time, you may find a solution by consulting with There are also a few foreigners who are involved in the art work etc on Shodoshima.
Totie
トティエ
Totie is a non-profit organization that aims to promote migration and employment on Shodoshima Island and to utilize vacant houses. The office is located in Sakate Port, so it is a good idea to visit when you are traveling.
Visit Site
The language of the link is only Japanese
Shodoshima Town
小豆島町
The town of Shodoshima, on the east side of the island, caters to a large number of migrants. Look into website when looking for a vacant home or looking for a facility.
Visit Site
Use the translation.
---
This was a list of accommodation in Shodoshima. It's hard to get around in one day, so if you have time to travel, stay the night and enjoy the islands!
Other Shodoshima Articles